So you've heard so much about the showcase coming up this Thursday at Club Safari. It's unlike any other showcase in Houston.
HOSTED BY 
Go Live is hosted by Dj Michael Watts and MrLee713.
DJ MICHAEL WATTS is the legendary CEO of Swisha House. He is also a well known DJ featured on 97.9 The Box on Sunday nights.
MRLEE713 is a MULTI PLATINUM & GRAMMY nominated producer.
BONEafied MGMT - Manager to Legendary BUNB
Miss Megan - CEO of iAssist 
Jada Stone - CEO of Hip Hop GO Liv
Marquis - CEO of Hip Hop Streets 
Ikem - InDmix.com
YUNG MARTEZ - Rap Artist 
KRISHNA FRAZIER - IN LIFE RECORDS 
THE PAIGE HUBBARD BRAND - AS SEEN ON KHOU 11
J-MAC - 97.9 THE BOX RADIO HOST
STUNNA BAM - RAP ARTIST 
ZEAKY BOBBY - RADIO HOST & DJ
MR.JAYONDATRACK
MEDIA SPONSORS
IT'S THE ONLY SHOW WERE FANS CAN WATCH FROM WHEREVER THEY ARE BY MOBILE PHONE OR COMPUTER.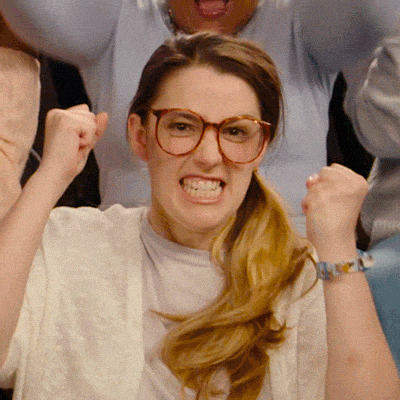 YouTube Live.
CLICK HERE TO WATCH SHOW 
Plus all artist will get a chance to showcase their skills and gain some great advice from industry professionals. 
Don't have your tickets yet? Good thing we've got you covered. Click the links below to get your tickets. 
ALL ARTIST: GRAB A SPOT ON THE STAGE! 
SPONOSORD BY: 
Here is some background information about the artist that will be at Club Safari Houston, December 5th from 6 p.m - 2 a.m.
PREVIOUS WINNER
MAZII MONET - Born in Chicago Mazii Monet moved to Houston at the age of 15. She is the CEO of Pretty Gang. 
CHECK OUT WHO'S ON SHOW
MEET THE GO ARTIST 
CALL TIME 8:30 - 9:30 PM
 ​GEMINI SHYYY 
YUONG OTTIS
SAMONTE LOVE
ROG CASH FLO
ARSENO WAX
MIKE REEVES
TRE LUV
MOMMA DON
3A BABY
DAUN
DICE THE ARTIST
NEGRO PROBLEMZ
M-A DUBS
MVILRT MICKI
*** BLUE MEANS FIRST TIME AT SHOW
*** YELLOW MEANS RETURNING ARTIST 
EARLY BIRD ARTIST
(ARTIST PERFORMING FROM 6 P.M. - 8:30 P.M.-NOT ON SHOWCASE)
MUST SIGN IN  BEFORE 7:30 P.M.
 NATALIA, D-ONE THE CHOSEN, SAJ, MS. AMANDA SHAREE. 1LA, D-RANGE, BAG BOY, BOSS LADY JAYE, CAPPO LILRONI, GUCCI, THE FEMALE GUCCI, KING SUPREME, KRISTEN CHEREI, MARIEL DREAM, MIKE REEVES, QUEEN LADY BISHOP,  MOE CARRO, 
PRIZES ARE AS FOLLOWED:
2 HOURS OF STUDIO TIME AT THE ENCLAVE STUDIO FROM MISS MEGAN-  iASSIST
FREE BEAT FROM MR.JAYONTHETRACK
2 HOURS OF STUDIO TIME WITH IN LIFE RECORDS
FEAT ON HIP HOP GO LIVE BLOG
3 MONTHS OF RADIO ROTATION ON THE KONNECTED 
1 MONTH OF SOCIAL MEDIA MARKETING ON APP, INTERVIEW, RECORDING SESSION WITH ICON STUDIOS & INDEFINITE RADIO PLAY FROM UNSPOKEN RADIO
FEAT ON HIP HOP STREETS APP
30-40 EXCLUSIVE INTERVIEW - SINGLE PLAY ON PODCAST , SPOTIFY PLAYLIST, VIDEO ON ME IN TV SITE FROM PLUG ME IN RADIO
CHANCE TO BE FEATURED ON 97.9 THE BOX SUNDAY NIGHTS WITH DJ MICHAEL WATTS
Please reload